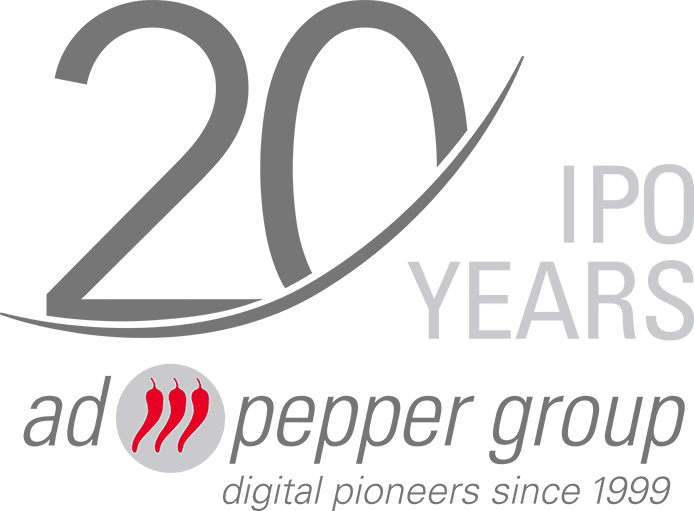 Thank You!
ad pepper media managed its successful IPO at the end of 2000 as one of the last companies of the so-called Neuer Markt. This was followed by one of the worst economic crises in decades, with the dot-com bubble bursting and the 9/11-driven recession starting in 2001.
It's now been almost 20 years since we took this daring step, and we haven't just been resting on our laurels in the meantime. In fact, with record results and a squeaky-clean balance sheet, we're in a healthier position today than ever before. Two decades of experience as of one of the leading performance marketing companies in Europe have also made us vigilant and prepared us for future economic headwinds.
This is something we are proud of: However, this success also makes us humble well knowing that currently many companies are struggling to survive. And with many people fearful of losing their jobs (or even their lives), we don´t think it´s the right time to celebrate. Nevertheless, we would like to say a big THANK YOU to our employees, stakeholders and everyone else who has stood by us and believed in us from the very beginning.